I almost feel bad posting all these new topics

oh well

Here's how it started a little over 3 years ago now I think.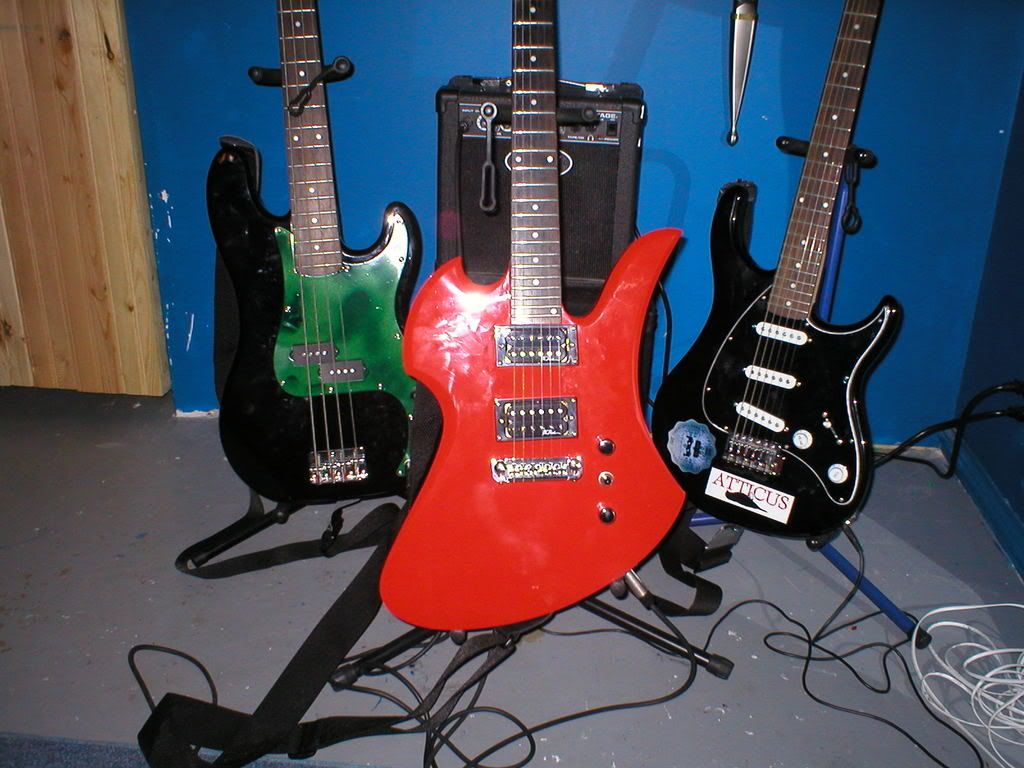 First time refinished. Almost embarassing huh? I think so.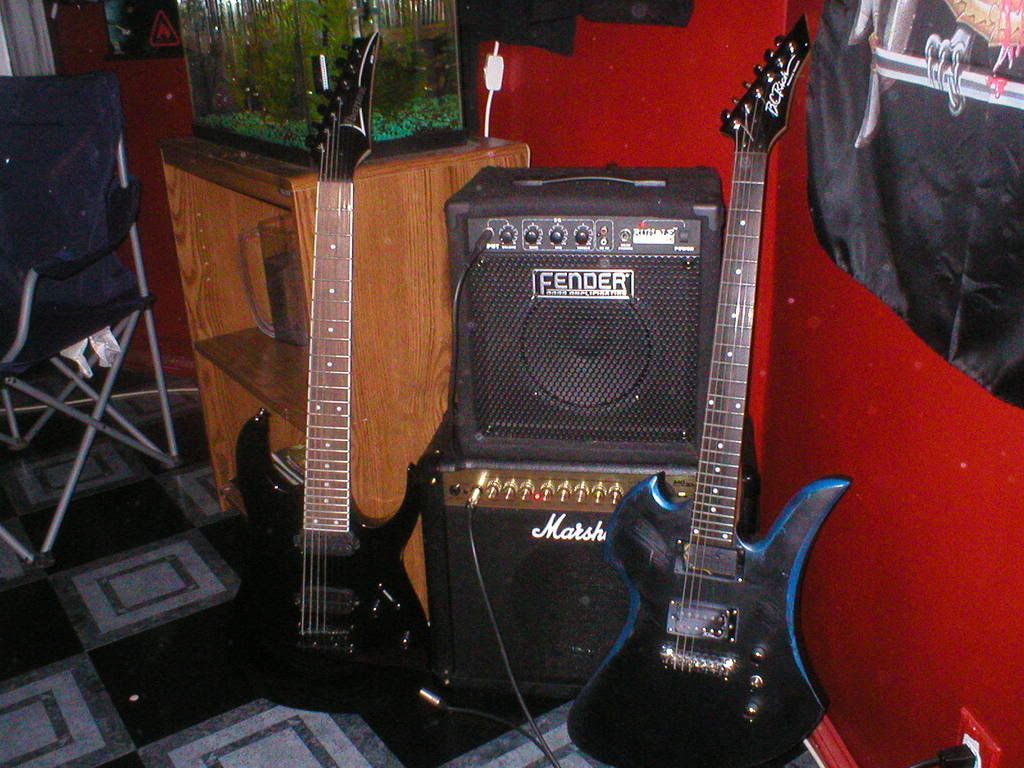 Painted green
Taped up. Incase you're wondering, yes I did cut, draw, and do everything on the bullseye by hand and from scratch. I'm crazy, i know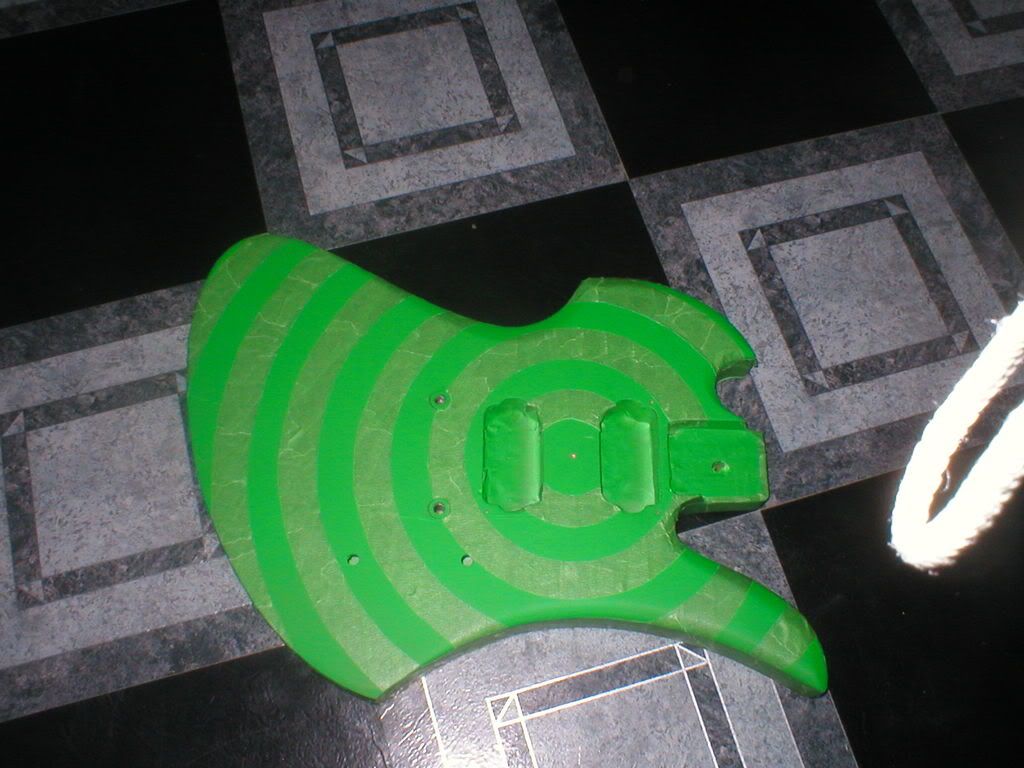 Black painted on.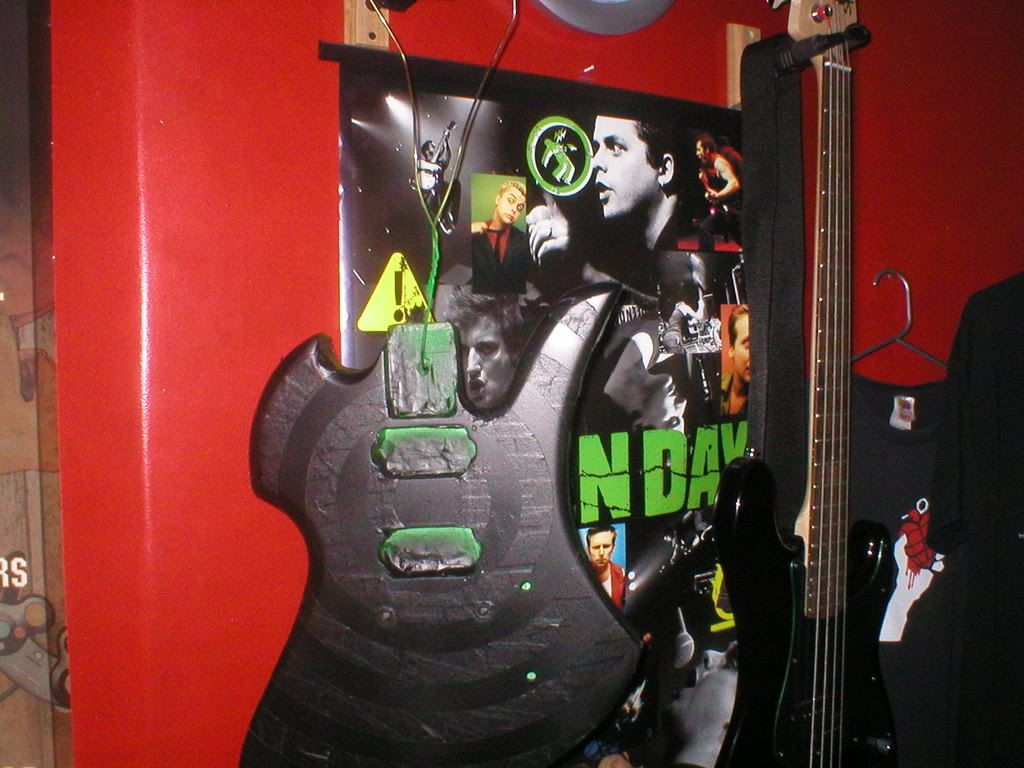 And unmasked for the first time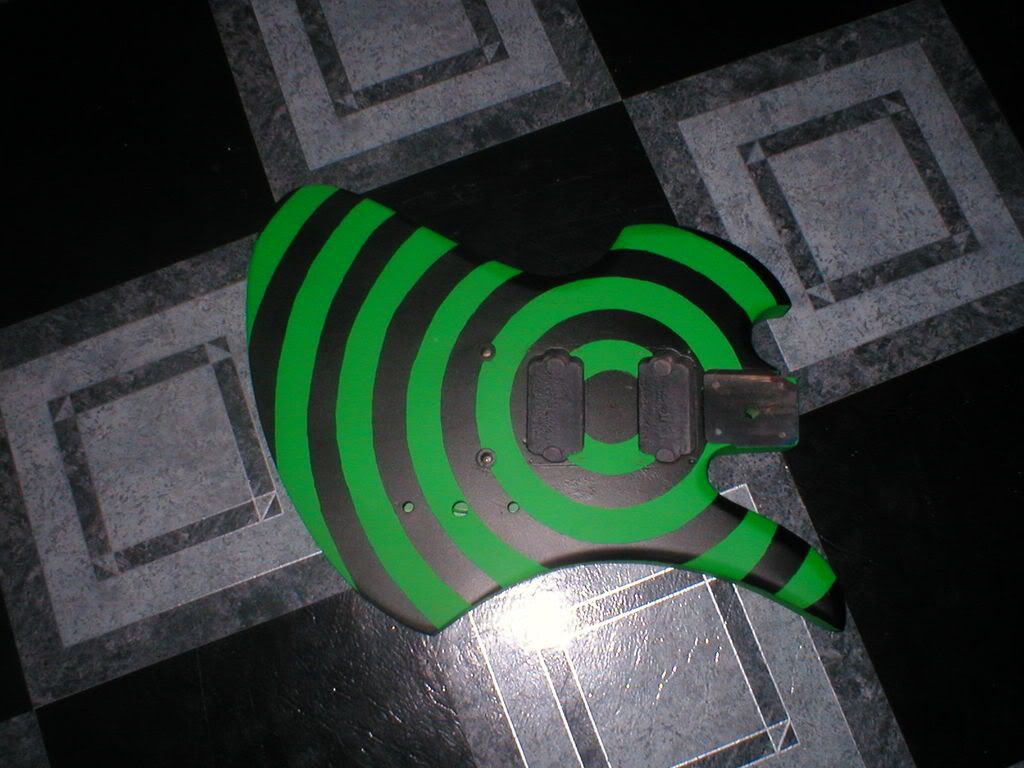 And here's how it looks today.